Continuing Latin Cuisine Past Hispanic Heritage Month [Downloadable Recipes]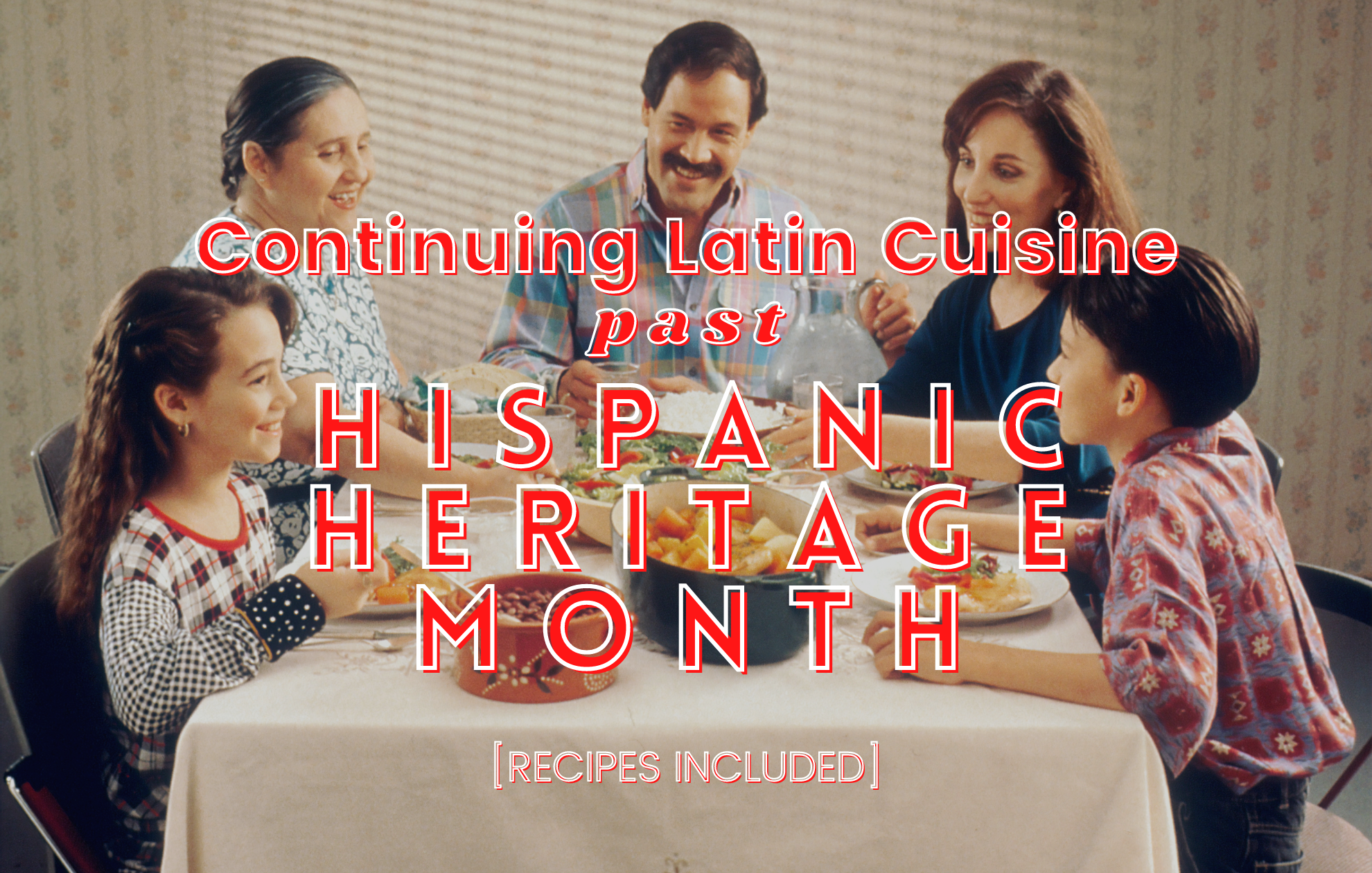 Big Spenders
If you read our most recent blog, you'll know that the Hispanic dollar is valued at $1.9 trillion, (that's 10.8% of all US buying power!) This is largely due to a growing Hispanic population in the US. And with that number expected to double by 2060, the Latin consumer isn't going away any time soon.
This means that with more Hispanic consumers roaming the aisles of grocery stores, more dollars will be spent towards inclusive grocery items. People love inclusivity, especially when it comes to their own cultures, and whether shoppers are buying these items to recreate nostalgic childhood memories, or to support businesses of one's own ethnicity, dollars will be spent towards this rightfully-so trend.
You might like: The State of Hispanic Buying Power in 2022
Hispanic Heritage Month Lives On
As mentioned, the hispanic dollar isn't getting any smaller. But aside from economics, the United States is experiencing an upward trend of Latin cultural influence. From Hollywood and the music industry, to small businesses and the foodservice, Latin culture in the United States is less of a 1-month celebration once a year and more of a day-to-day reality.
According to the 2020 United States Census, The US Hispanic population reached 62.1 million in 2020, compared to 50.5 million in 2010. Additionally, The U.S. population grew by 22.7 million from 2010 to 2020, and Hispanics accounted for 51% of this increase, a greater share than any other racial or ethnic group!
Nostalgia in the Kitchen
As part of Hispanic Heritage Month, Chefs Roll helped us visually represent the love for Hispanic culture and tradition in the kitchen. This two-part series spotlights chefs from different parts of Latin America – from the Caribbean all the way down to South America – and features dishes that were inspired from each chefs' culture and traditions growing up.
We already showed you some recipes in our last blog, read on to discover more culturally-inspired recipes by Latin chefs!
Chef Mikel Anthony (@mikel_anthony)
A San Diego native, Chef Mikel is not only a master in the kitchen, but one behind the camera too, creating some of the most beautifully crafted videos for @chefsroll, not to mention he was featured on Hulu's Man vs. Master (Episode 4 featuring @chefjwaxman).
For this dish, Chef Mikel called up his own father for inspiration! They shared a laugh as they reminisced about Puerto Rican cuisine, and it resulted in these Canoas Platanos Maduros topped with torched Wagyu.
Download Chef Mikel's Puerto Rican-inspired Canoas Platanos Maduros Recipe here.
You might like: Plantain 101: What is a Plantain?
Chef Andrea Suarez (@onebiteca)
Chef Andrea is an award-winning pastry chef with an Ecuadorian background and currently resides in Southern California, where she runs a successful catering business, which includes food ranging from sweet to savory small bites for events - although her specialty is sweet treats.
Chef Andrea uses inspiration from her family's passed-down recipe to create these Muchines layered on Basil Pimento Jelly and topped with Basil Honey, Green Onions and Salt.
Download Chef Andrea's Ecuadorian-inspired Muchines de Yuca Recipe here.
You might like: Yuca 101: What is Yuca?
Play Up Your Plantain
This month, we are partnering up with Chefs Roll once again to give 3 chefs a chance to win some big prizes (and cash!), by showing us how they play up their plantains.
Plantains have long been used as a staple side dish in many countries, but we want you to take it a step further and make the plantain the star of the dish. Play up your plate with plantains as your main ingredient. Show us your style, go bold with Big Banana® Sweet Plantains!
Click here for full details on how to register!
Convenience
Traditionally, plantains must be peeled, sliced, and cooked prior to consuming. But Big Banana® Ripe Plantain products are available pre-cut and pre-cooked!
Here at MIC Food® we are helping chefs, restaurants, industrial kitchens, retail brands, delis, and others in the food industry rethink their menus and increase appeal among ethnic and mainstream consumers alike. We provide variety of tropical fruits and vegetables that come peeled and cut, ready-to-heat and serve, saving you hours of prep time so you can focus on what matters the most: making every meal memorable.
Ready to try Big Banana® Ripe Plantains? Contact our sales team and request samples today! Or Ask Our Chef about how you can incorporate plantains into your menu!