7 Drink + Food Pairings for Cinco de Mayo [Infographic]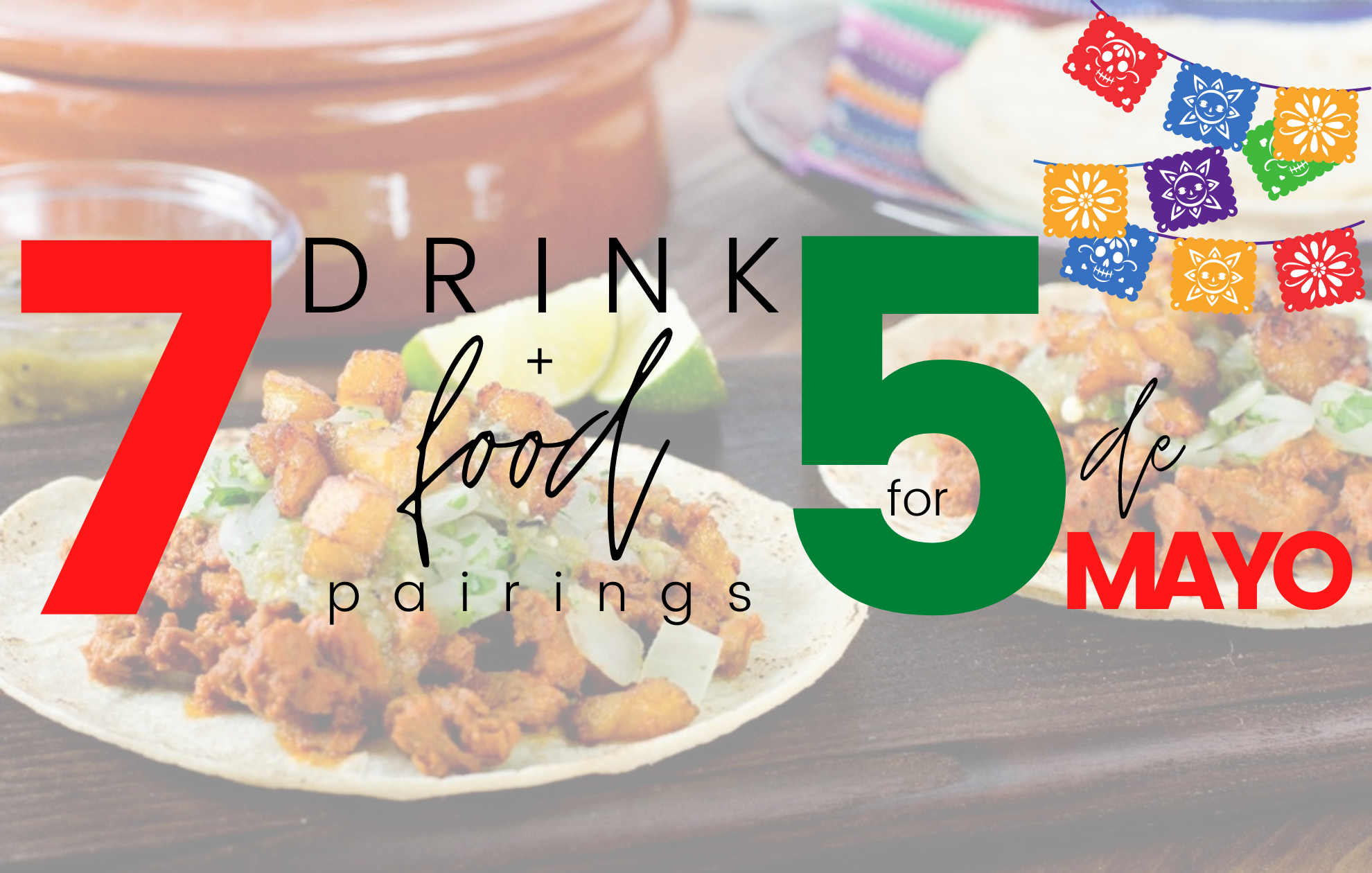 A Brief History of El Cinco de Mayo
Recognized primarily in North American cultures, Cinco de Mayo is observed to commemorate the Mexican Army's victory over the French Empire at the Battle of Puebla, on May 5, 1862. A year after this victory, the French defeated the Mexican army at the Second Battle of Puebla, and Mexico City soon fell to the invaders. However, this battle is still celebrated and remembered as a day when Mexico beat France's significantly larger army. A battle mirroring David and Goliath. It is a day for celebrating underdogs.
Mexican Flavors
With several states' restaurants open without restrictions (click here to check the status of each states' policies), eateries all over the country will definitely be catering to customers' needs for the upcoming Cinco de Mayo holiday. And whether you decide to order takeout or dine in, you'll have to be prepared to know what to order with the Mexican dish of your choice.
RELATED: CINCO DE MAYO: FIVE WAYS TO ADD FLAVOR TO YOUR RESTAURANT THIS HOLIDAY
That's why we've put together this guide to help you pair your favorite Mexican meal with the perfect drink. Scroll on down to get some beverage pairing ideas along with authentic Mexican recipe inspiration for what some may call Cinco de Drinko.

Mezcal Margarita + Carne Asada Tacos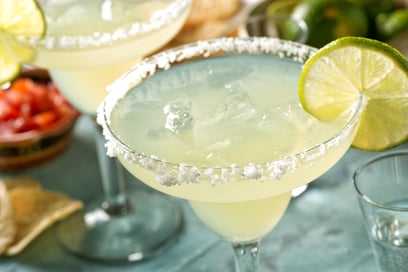 +
Pictured: Carne Asada Tacos with Tio Jorge® Plantain Strips
Although Mexicans are not typically cocktail drinkers, the infamous margarita (the Americanized, "Mexican" drink loved by people in the United States) is still a staple in the US. It consists of tequila, orange liqueur and lime juice and usually served with salt on the rim. The tangy sweetness of the margarita pairs well with these Carne Asada Tacos with Plantain Strips, especially if topped with cilantro or lime to bring out the limey flavors of the margarita.
Michelada + Tacos al Pastor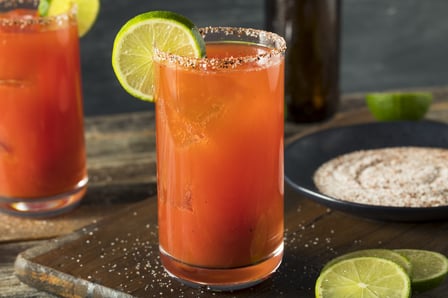 +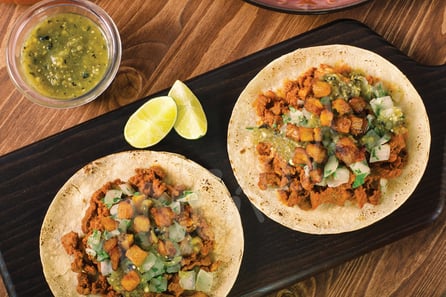 Pictured: Tacos al Pastor with Big Banana® Plantain Tidbits
Next up is the michelada, which is made with beer, lime juice, and assorted spices, sauces, tomato juice and chile peppers. Micheladas pair great with pork, or any other food that has a smoky and/or chipotle flavor.
Paloma + Beef Enchiladas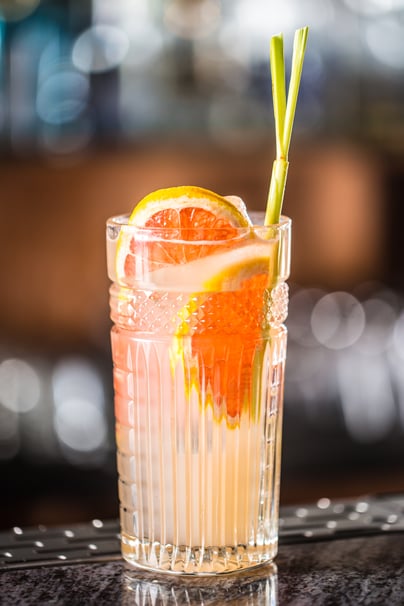 +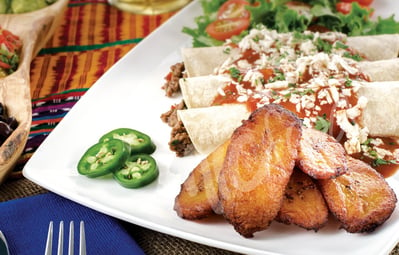 Pictured: Beef Enchiladas with Big Banana® Ripe Plantain Slices
Pair a paloma with a spicy dish, such as these spicy Beef Enchiladas with Ripe Plantain Slices. The refreshing classic Mexican beverage consisting of grapefruit juice and tequila will cool your tastebuds down between bites of this fiery meal.
Horchata + Mexican Torta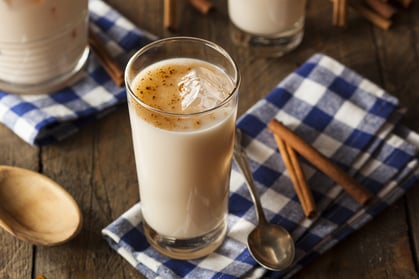 +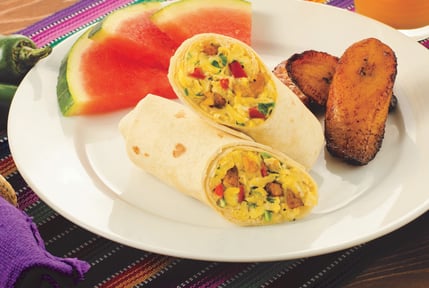 Pictured: Mexican Torta with Tio Jorge® Yuca Fries
You'll easily find this rice milk drink flavored with cinnamon and sugar at a Mexican street food market. Pair it with another street food favorite – a Mexican Torta – and you'll be sure to be transported to the streets of Mexico in no time.
Agua de Jamaica (Hibiscus Tea) + Entomatadas
+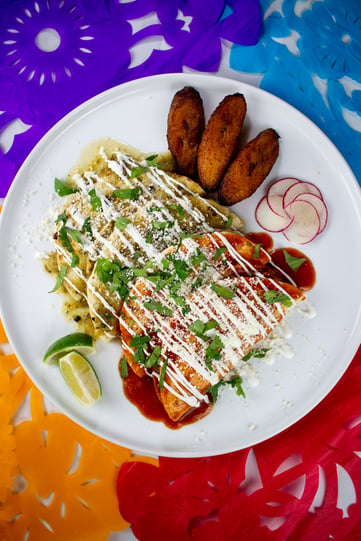 Pictured: Entomatadas de Pollo with Big Banana® Sweet Plantain
Unlike Enchiladas, Enomatadas are not spicy, they are actually quite mild in flavor seeing as the sauce is tomato-based. Pair your Entomatadas with a refreshing Agua de Jamaica (Spanish pronunciation: ha-mai-ca).
Champurrado + Breakfast Burrito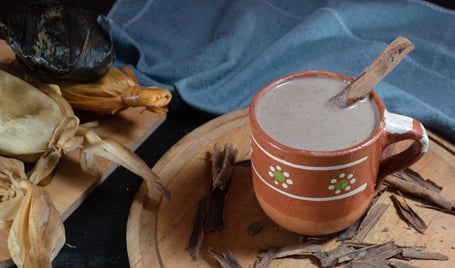 +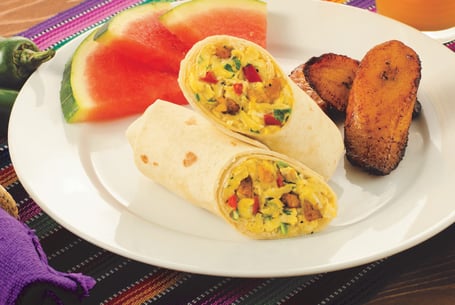 Pictured: Breakfast Burrito with Big Banana ® Plantain Tidbits
Champurrado is a warm, chocolate-based Mexican beverage, prepared with corn flour, piloncillo, water or milk, and occasionally contains cinnamon, anise seed, or vanilla. Drink this to accompany a breakfast burrito for a delicious and comforting first meal of the day.
Agua Fresca + Pork Carnitas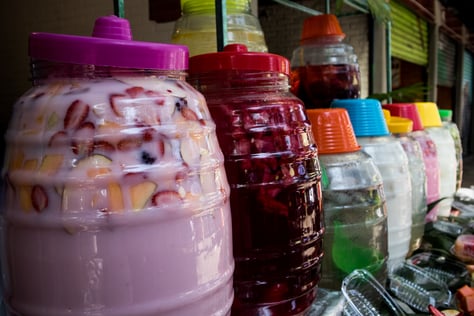 +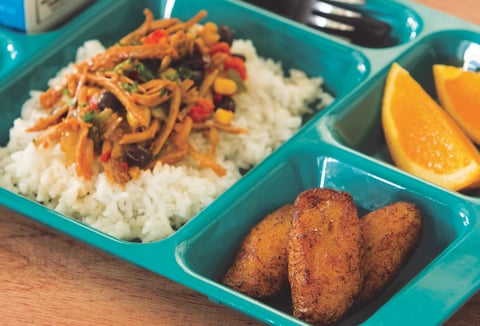 Pictured: Pork Carnitas with Black Beans & Mixed Sofrito with Rice and Big Banana ® Whole Baked Ripe Plantains
Even the kids can enjoy their own Mexican beverage this Cinco de Mayo! Pair some Pork Carnitas with Agua Fresca – a delicious drink typically made from a blend of fresh fruit, plus water and optional sugar. Flavors include apple, orange, mango and guava among countless others and can be found in almost any Mexican town.
Convenience
Traditionally, plantains must be peeled, sliced, and cooked prior to consuming. But Big Banana® and Tio Jorge® products are available pre-cut and pre-cooked!
Here at MIC Food® we are helping chefs, restaurants, industrial kitchens, retail brands, delis, and others in the food industry rethink their menus and increase appeal among ethnic and mainstream consumers alike. We provide variety of tropical fruits and vegetables that come peeled and cut, ready-to-heat and serve, saving you hours of prep time so you can focus on what matters the most: making every meal memorable.
Ready to try Big Banana® Ripe Plantains? Contact our sales team and request samples today! Or Ask Our Chef about how you can incorporate plantains into your menu, just in time for Cinco de Mayo!